35 femmes accusent publiquement Bill Cosby d'agressions sexuelles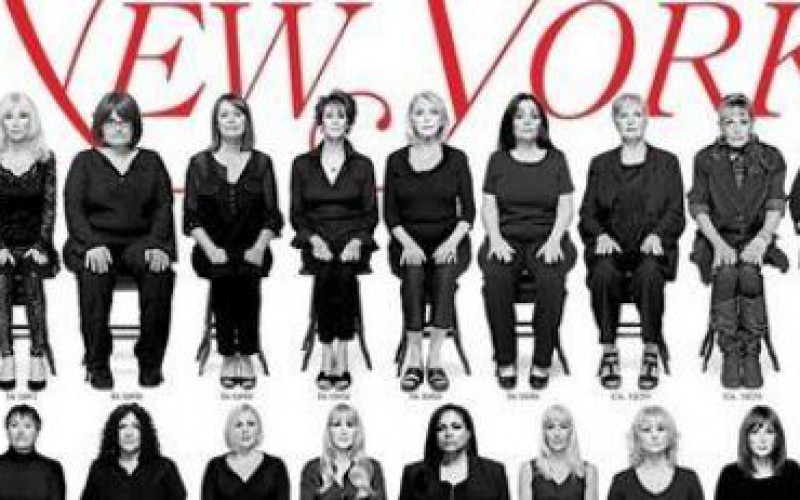 Trente-cinq femmes alignées sur d'étroites chaises en bois. Plus une chaise, vide. L'image, qui fait la « une » du New York Magazine, est frappante.
Après des mois d'accusations contre l'acteur Bill Cosby, le magazine a réuni trente-cinq de ses victimes présumées, donnant la parole à ces femmes qui accusent l'ancienne star de la télévision de les avoir droguées puis violées. En titre, Cosby : The Women. An Unwelcome Sisterhood (« Cosby : Les femmes. Une communauté indésirable »).
Les accusations datent pour les plus anciennes des années 1960, les plus récentes des années 2000. Ces femmes étaient à l'époque mannequins, serveuses, actrices en herbe ou modèles pour le magazine Playboy. Certaines avaient été présentées à Cosby par leur agent. Mais la plupart n'ont rien dit pendant des années, de peur de ne pas être crues, d'être traitées de menteuses. Comment s'en prendre à celui qui symbolisait alors « Monsieur Amérique » ?
« Mais qui au monde m'aurait crue ? »
Aujourd'hui, trente-cinq des quarante-six femmes ayant déjà accusé Bill Cosby d'agressions ont décidé de briser cette loi du silence qui leur avait été imposée par l'aura du premier Noir américain à avoir créé un sitcom à son nom – The Bill Cosby Show.
« J'aurais pu marcher dans n'importe quelle rue de Manhattan, et dire, n'importe où : "J'ai été violée et droguée par Bill Cosby". Mais qui au monde m'aurait crue ? Absolument personne », a expliqué au magazine Barbara Bowman, 48 ans, qui avait croisé le chemin de Bill Cosby dans les années 1980, quand elle avait 17 ans et essayait de devenir actrice (…)
Lire la suite sur lemonde.fr